Our Fieldsight Solution Applications
We're passionate about solving problems using wireless communications, positioning technologies and algorithm development.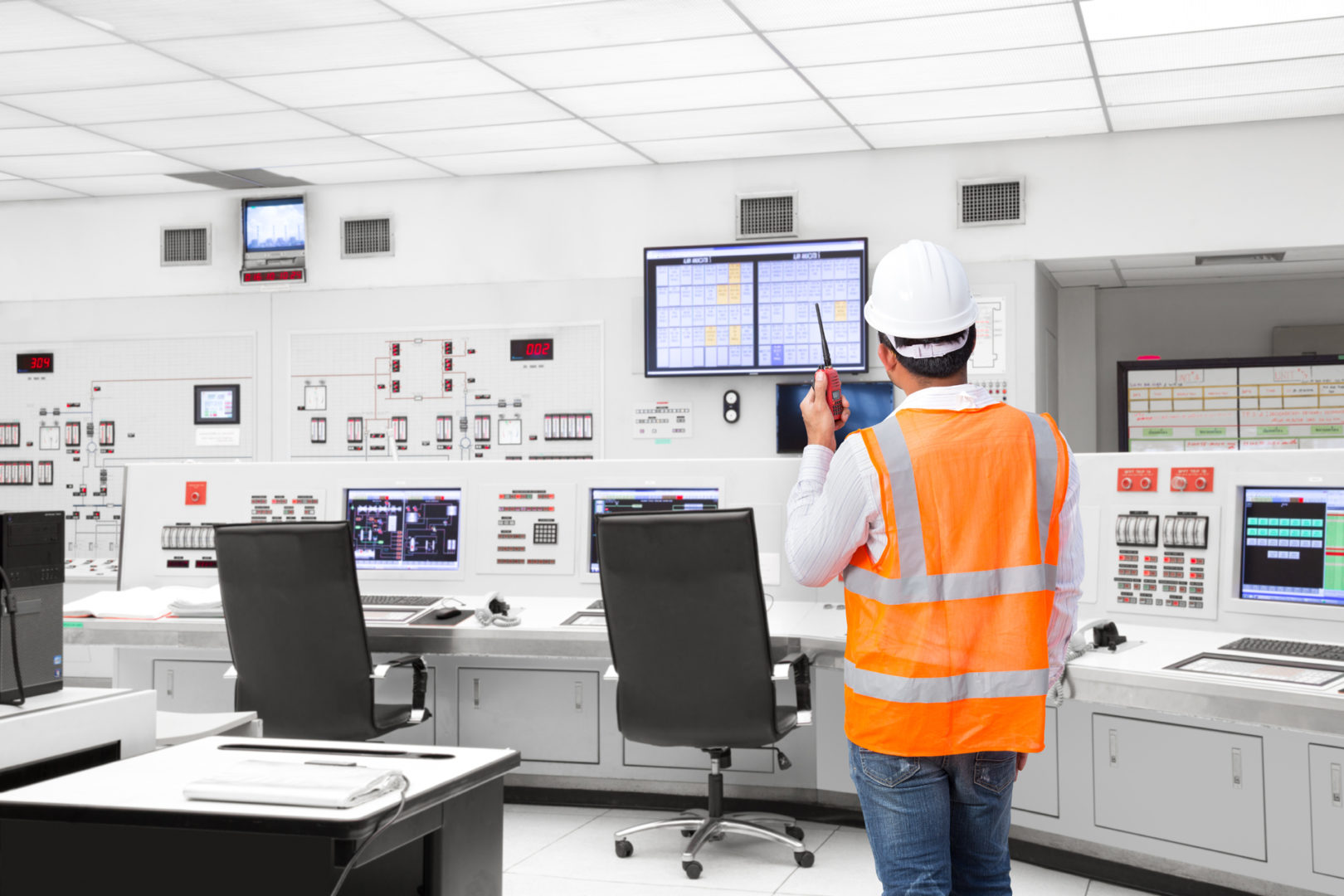 Digital Safety
Digitalize factory safety with Fieldsight Safety e2e safety suite. Fieldsight Safety brings in multiple ways to secure your factory, powerplant or construction site personnel. Suite includes wearable sensor, connectivity gateway, mobile app and real-time position engine and control room dashboard. Environment quality measurement improves workplace safety by measuring environment safety and quality attributes including VOC and PM particles in rugged casing, which can be used in industrial working environments.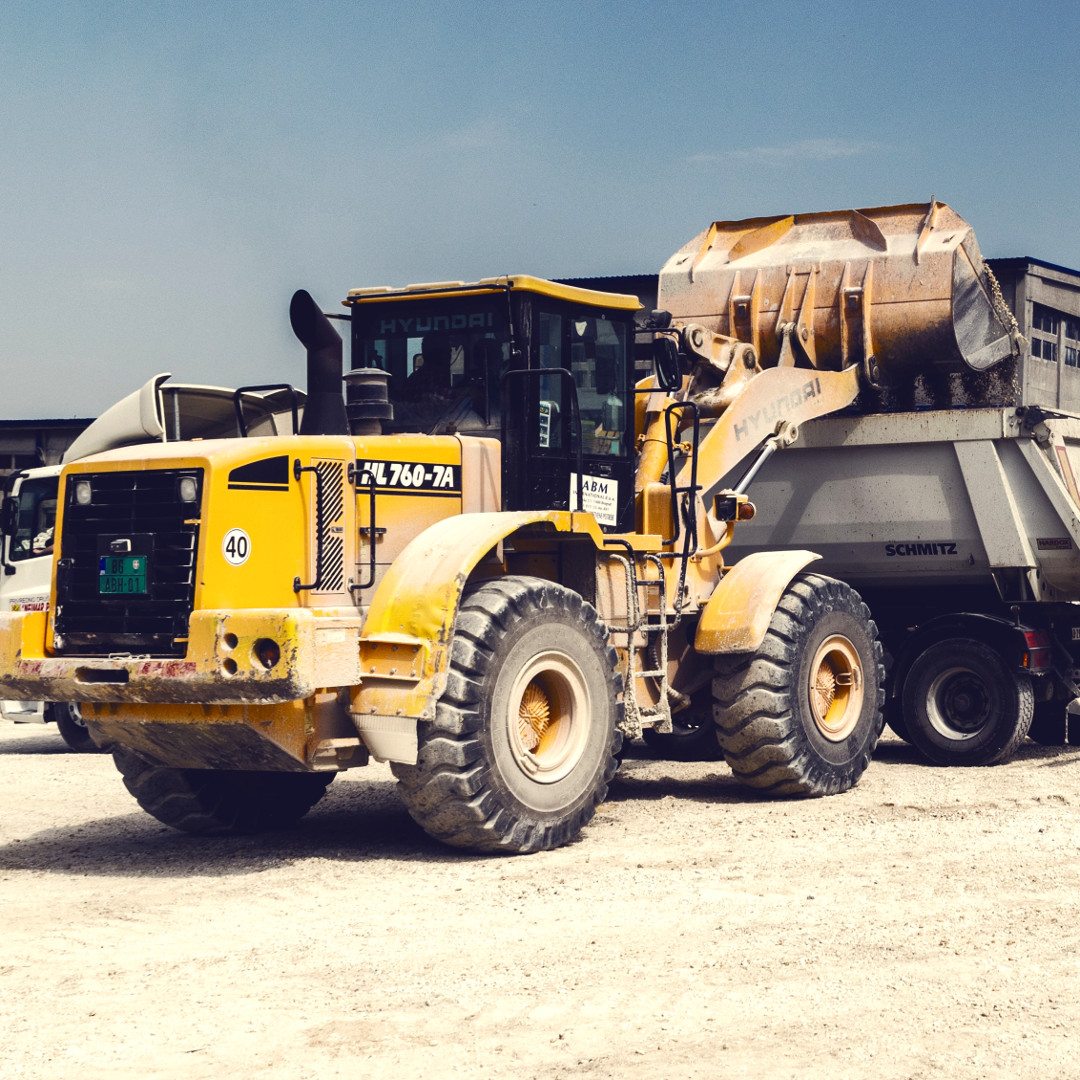 Connectivity
Fieldsight Gateway is solution for multi-network data access including Ethernet, Wifi, LTE, Bluetooth, Mesh connectivity and up to cm RTK positioning. It's optimal for machine connectivity, location gateway and safety solutions requiring real-time data transfer and positioning functionalities.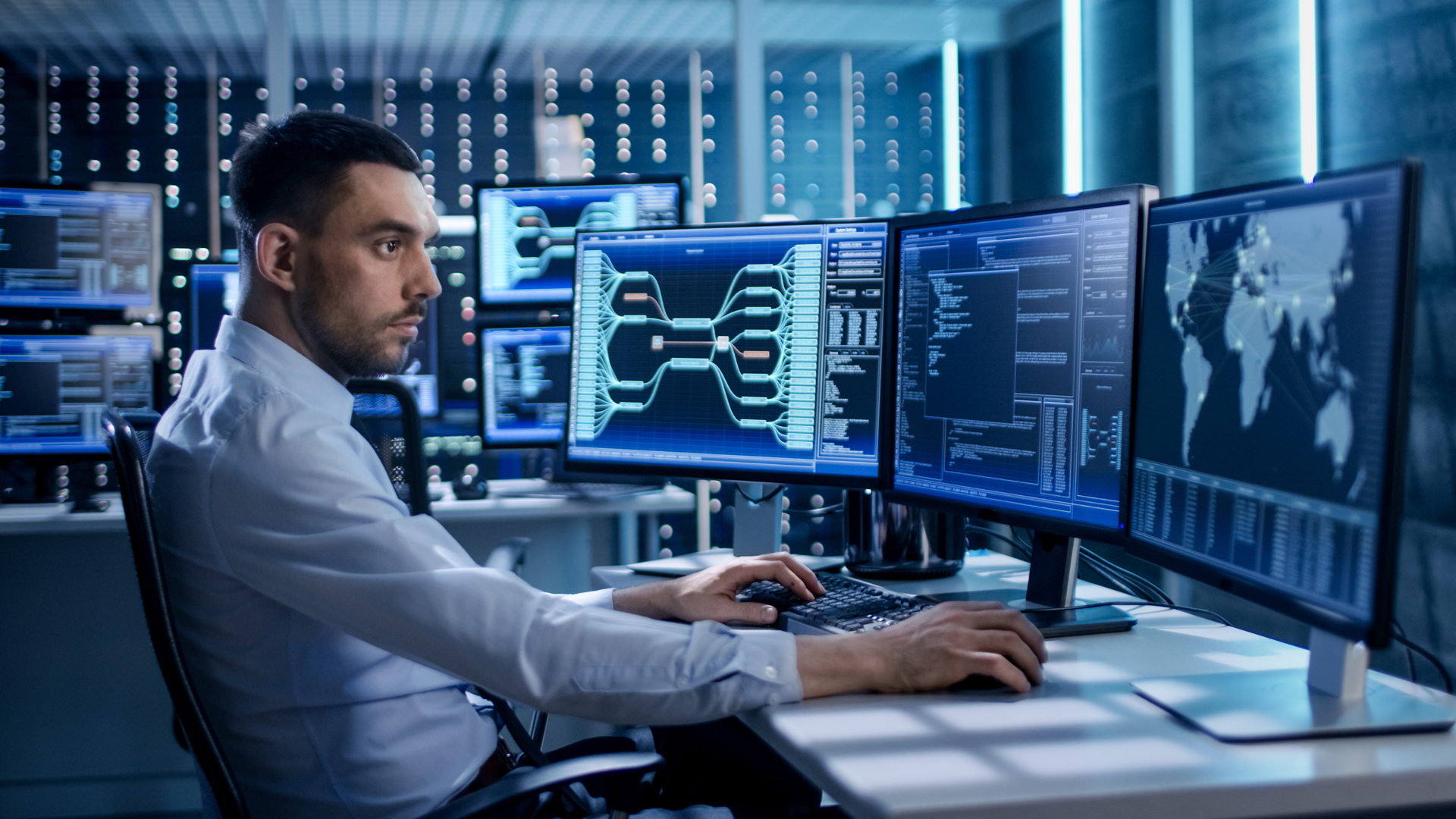 Positioning
Track your assets, people, machines indoor or outdoor environments and combined data to real-time position engine, analytics or API. Our location RTLS engine can position assets up to cm level.
Field connectivity made easy with Fieldsight products and solutions.
Implemented with passion to wireless products and connectivity technologies
We built up IoT platform with connected industrial devices, which help you to digitalize your business processes and create more value faster and easier!  Our connected product engineering services help you to create customization or completely new products for your needs.
Learn More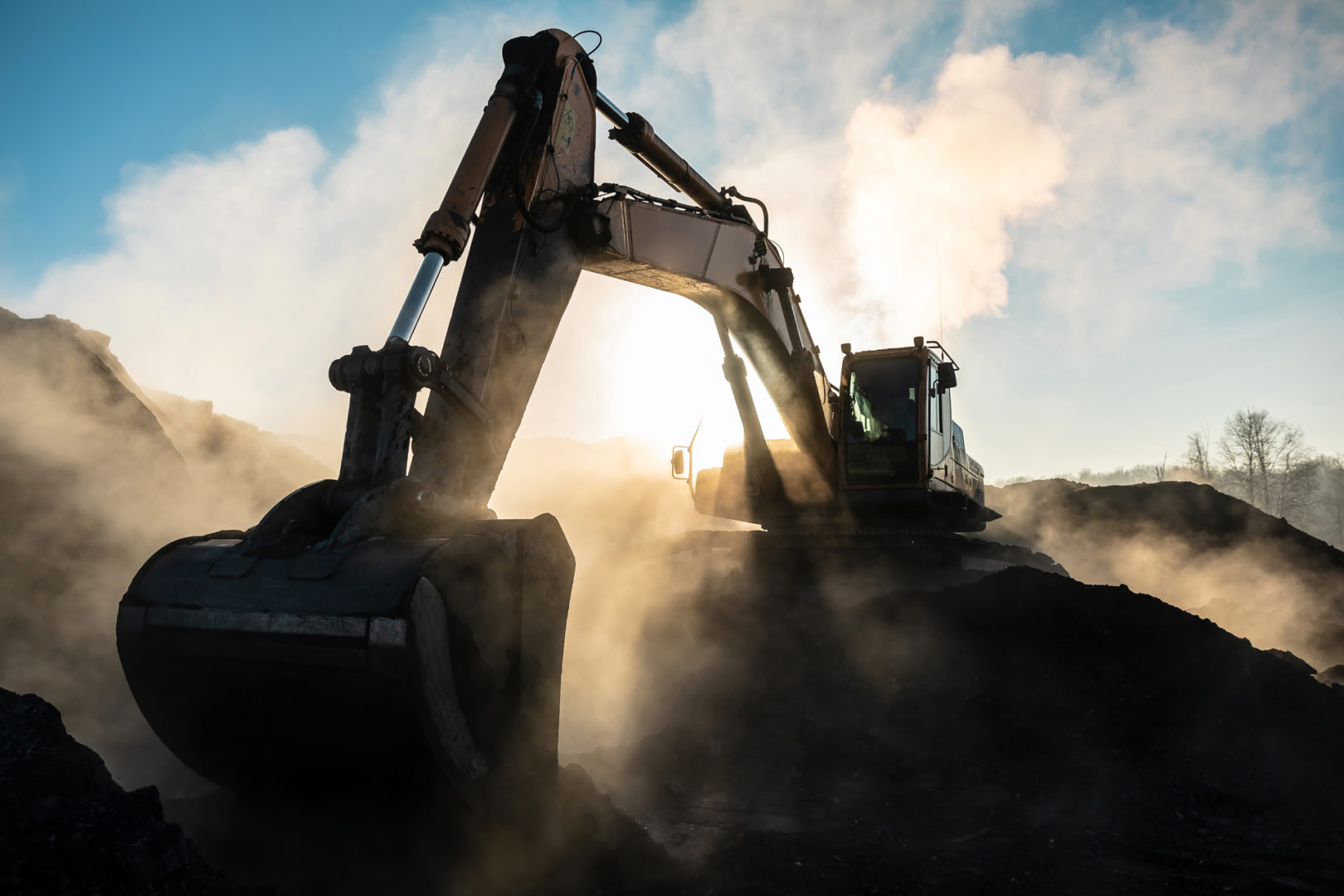 Fieldsight brings field connectivity for harsh environments
FIELDSIGHT APPLICATION EXAMPLES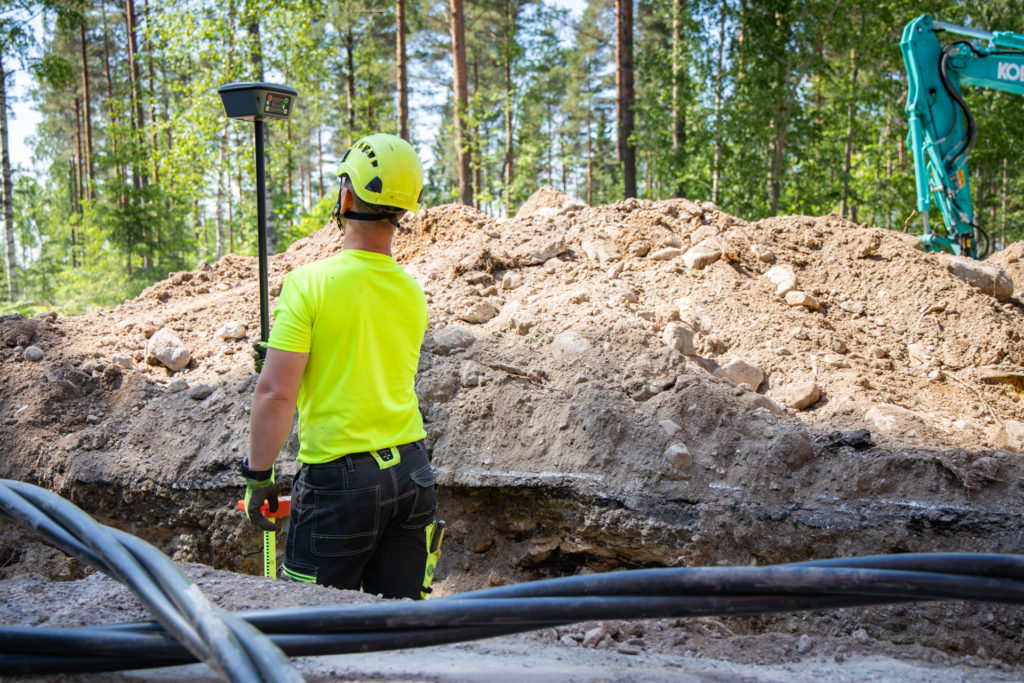 FIELDSIGHT GEO
Our Fieldsight GEO is actively used in the field since 1H/2020 for cable trenching where data is delivered in real-time to network owner infrastructure database. Fieldsight offers cost efficient cm positioning full-filling local government Traficom MPS71 regulation for network owners starting from 1st of January 2021 for new network infrastructure.
The Fieldsight GEO for cable trenching includes cable laying depth collection using GEO HANDLE. The handle collects laying depth with 1 cm accuracy and data is delivered in real-time along with GNSS data.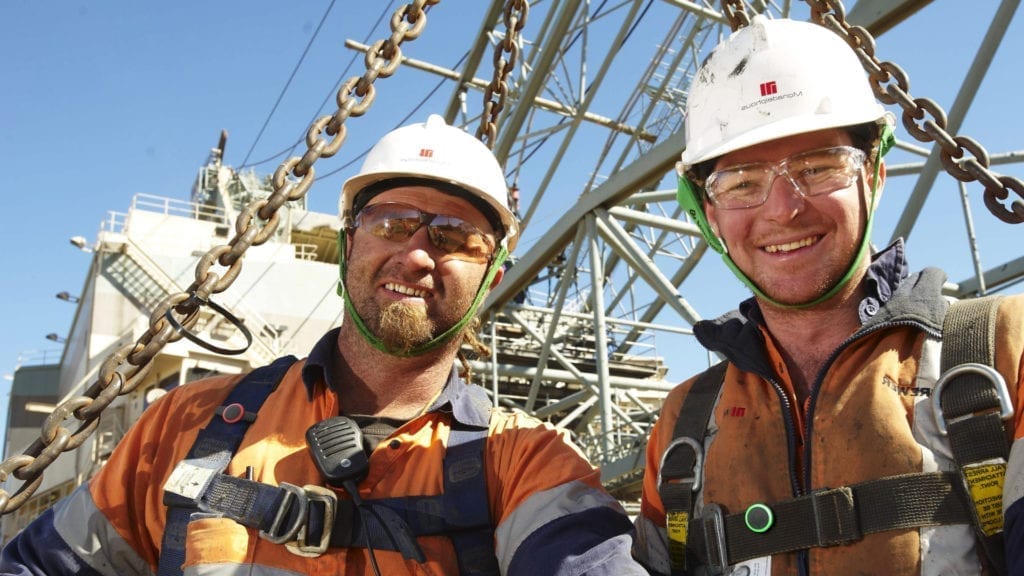 FIELDSIGHT SAFETY SUITE
Fieldsight Safety Suite solutions are used in various safety use-cases from underground safety, powerplants, rail-road safety to construction sites.
The suite offers various ways to detect field employee location, related connectivity to real-time location system (RTLS) using algorithms to locate location on the map or installation segment.
The field employee based solution uses Fieldsight Wear a field wearable measuring employee location and environment conditions. It can detect gestures and possible external impacts to field employee. Users can call also help manually by using the touch functionality.
For more advanced scenarios machine – human distance, detection and interaction Safety suite connects to location gateway, which can use methods like inertia for position detection also in underground environment.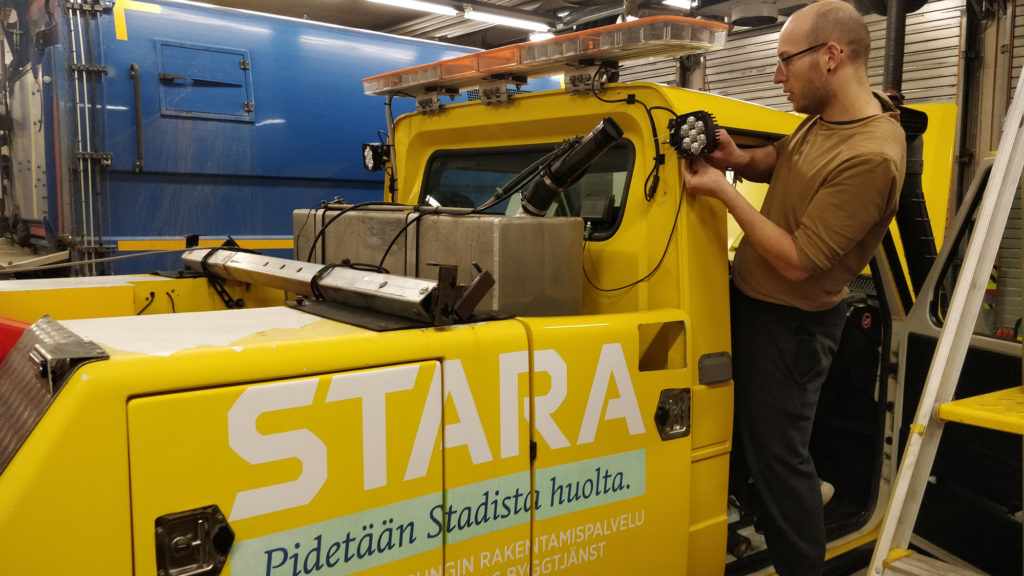 FIELDSIGHT GATEWAY
Fieldsight Gateway is used in harsh outdoor environments as data collection gateway, location unit, data access gateway/router, IoT edge router, environmental data sensor. The product can use 2-4G, Wifi, Bluetooth, Mesh connectivity and accurate GNSS positioning.
Surrounding data can be collected from other sensors around directly or via mesh network and delivered to customer system.
In the following city maintenance use-case Fieldsight Gateway was used to collect location environmental data tied to certain GPS location in the city to better understand weather conditions where normal weather stations can't be placed.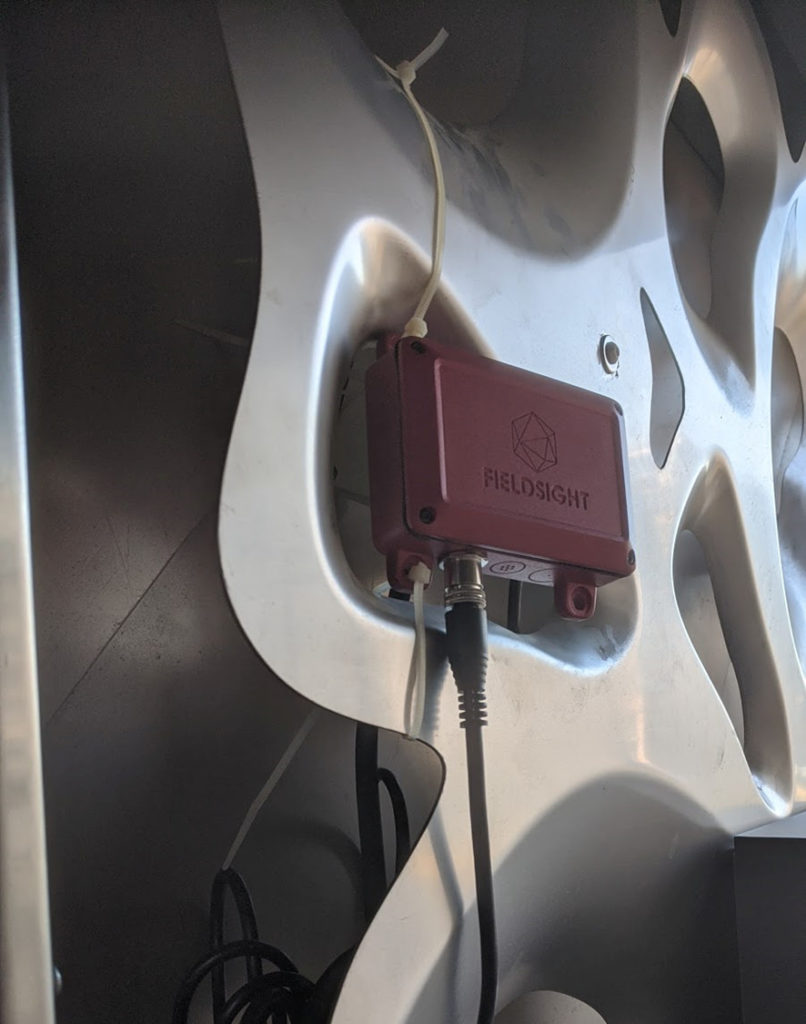 FIELDSIGHT ENVIRONMENTAL QUALITY
Fieldsight Gateway can be used as environmental sensing unit for outdoor and industrial environments. It offers variety of sensors from temp, humid, airp, voc, co2 and PM 2.5-10 particles.
In the example case unit is used at Mall of Tripla, Pasila, Finland to collect outdoor environmental data for further analysis and also delivering it Helsinki air quality platform.
Drop us a line
We are here to answer any question you may have