A snapshot of the field to the next level with 360° images
The Fieldsight® solution provides near real-time situational awareness in the field to support your business. The solution can provide 360°or 4k footage of the site, allowing, for example, construction quality issues to be addressed immediately during the job, saving unnecessary repair costs later on.
Open the 360 image above by clicking on the "full screen" button and rotate the image!
For example, the picture shows an electrical cable retrofitted by Eltel Networks to the distribution cabinet of the economist Caruna. The image allows the quality of the work to be checked without having to travel to the site. The quality monitoring view of the Fieldsight GEO solution highlights, for each image, the most relevant measurement attributes, such as the Traficom M71 regulation depth of fall, protection classes and measurement accuracies. Quality controllers can also use the zoom tool to check image details.
In addition, according to GDPR regulations, a so-called face-blocking algorithm is run on the images, which means that the images do not create a separate register to be maintained.
Why 360° images?
With Fieldsight GEO, real-time measurements taken in the field and imagery from the field enable a significant improvement in the quality of construction. In addition, the measurement solution monitors on-the-job measurement parameters such as cable depth, measurement accuracy, protection class, sampling interval and distance of measurement points from the cable route plan. The solution helps the worker to make the best possible quality!
Advantages of the solution include.
Higher quality construction
High quality documentation
Real-time project monitoring for project managers and the contractor
Transparent documentation throughout the supply chain - civil engineering contractor - general contractor - economist
Getting the job done smoothly all at once
Faster delivery of work to the end customer
Significantly less unnecessary travel to the site
Helping client companies achieve lower CO2 emission targets
Fieldsight® GEO is a specialised solution for cable surveying that includes various measuring instruments and a real-time interface. The solution enables the network builder to digitise the entire process, from design, survey, post survey, documentation and project monitoring. The solution is offered as a simple monthly billing service. The device supports integration with cable research and economist interfaces, among others.
The solution meets the Traficom M71 reporting requirements (e.g. precise location of the cable, cable depth and protection class, etc.) and has a measurement accuracy of up to 1cm.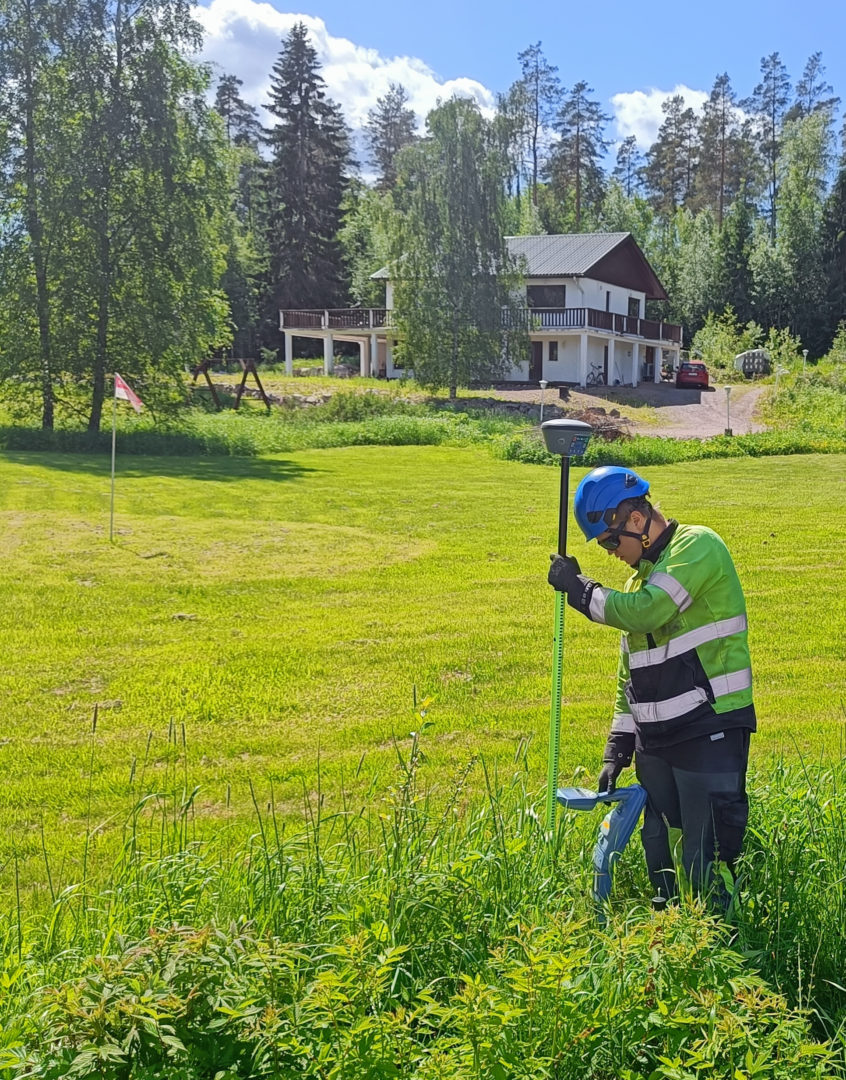 WANT TO TRY A FIELDSIGHT SOLUTION?
Contact us by phone or by using the form below!